Quality garage door Repair houston
Garage doors are an important part of your home. They help protect your storage space and your vehicle by keeping pests and the elements out. Because garage doors are so important, you'll want to invest in the best quality services to maintain and repair them. The team at Overhead Garage Door Repair Houston is here to provide those services whenever you are in need!
Contact Us
You can rely on us to deliver excellence and quality with every single project.
Not everyone offers the same level of service. Many companies out there only exist to take advantage of people. That's not the case with us. We care about our customers, and we work hard to provide the best experiences for them. Of all the garage door repair companies out there, we stand supreme. 
Our team is dedicated to delivering the finest garage door repair services to our customers. Whether your project is large or small, you can expect our highly-trained technicians to give it their best.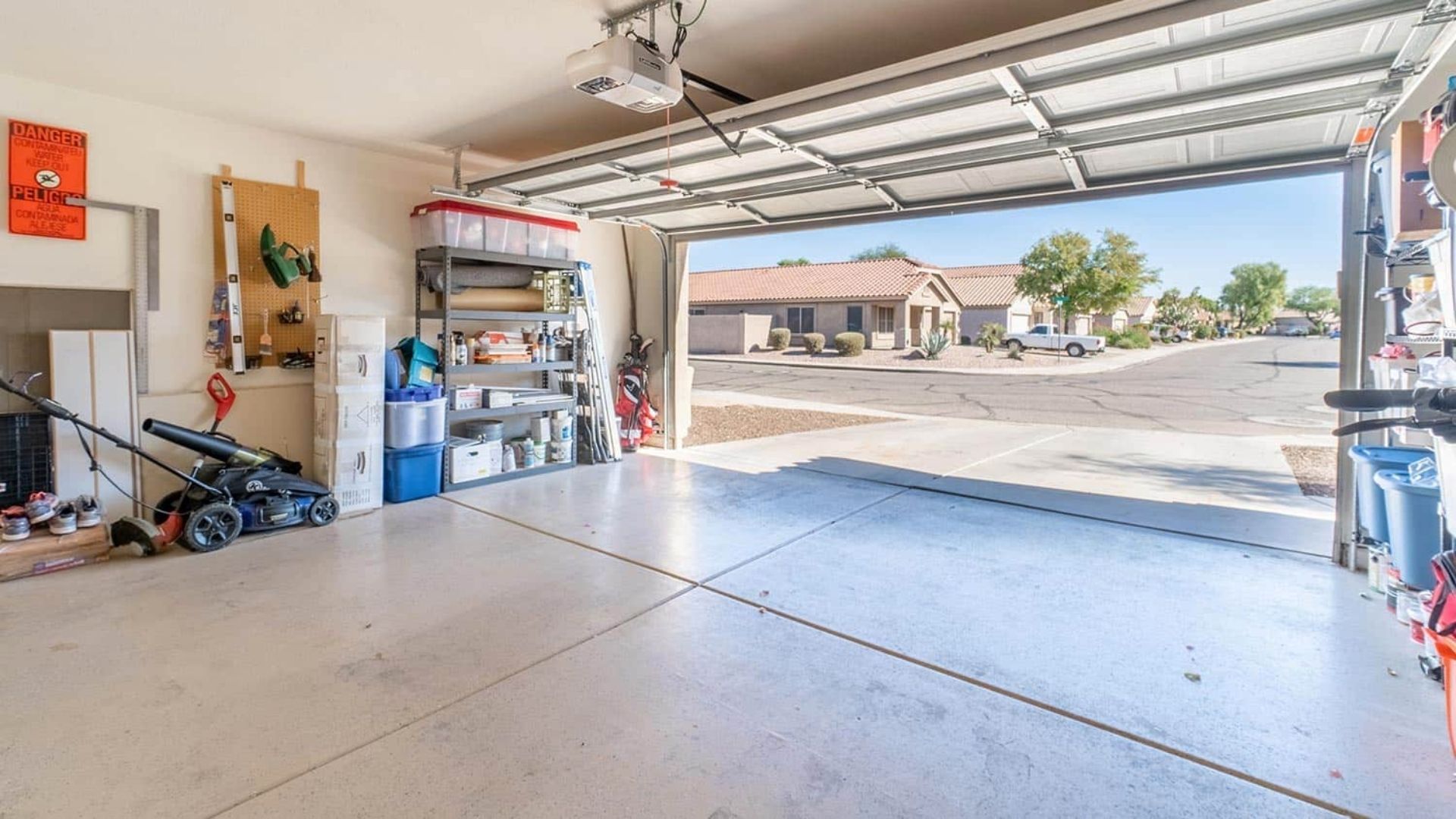 Garage Door Repair Houston Services
We offer a wide variety of services at Overhead Garage Door Repair Houston. Our versatility is another quality that makes us an excellent choice for garage door repair services. We believe that offering more than one service is the best way to help our customers. 
Our team can assist you with not only repair but also installation and maintenance. Whatever your needs are, we are confident that we can offer the solutions that you're seeking. 
Are you interested yet? We are on standby, ready to offer one of our many helpful services. Keep reading to learn more about all of the ways we can assist you!
Remotes and Clickers
Remotes and clickers are an important component of your opening system. If you need repairs and reprogramming, we can assist you!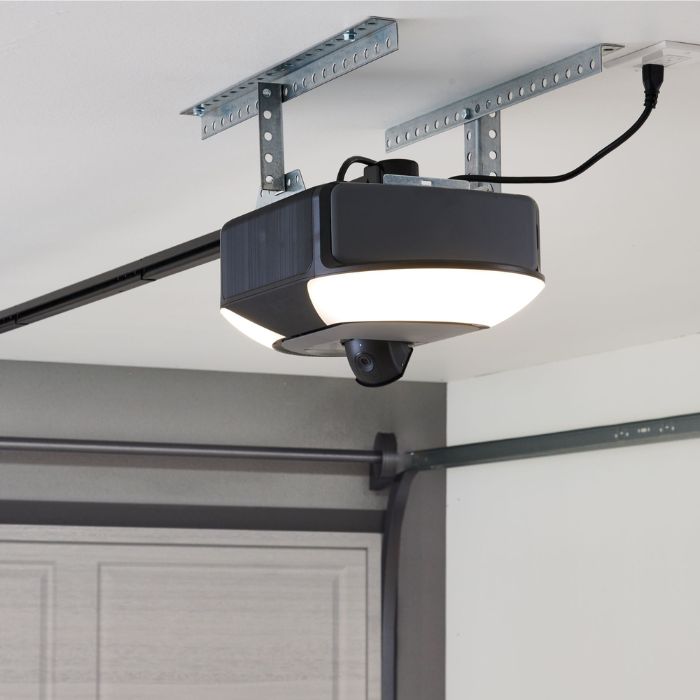 Garage Door Openers
Without a garage door opener, you wouldn't have the convenience of an automatic opening system. We're available for immediate repairs and maintenance on your garage door opener!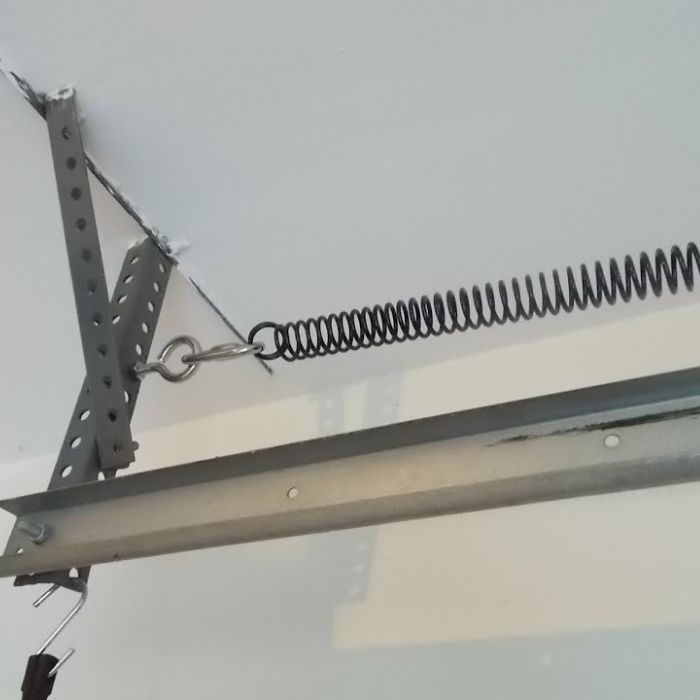 Garage Door Springs
Your springs help balance the weight of your garage door. Without them, smooth operation wouldn't be possible. We offer superior spring repair, maintenance, and installation services!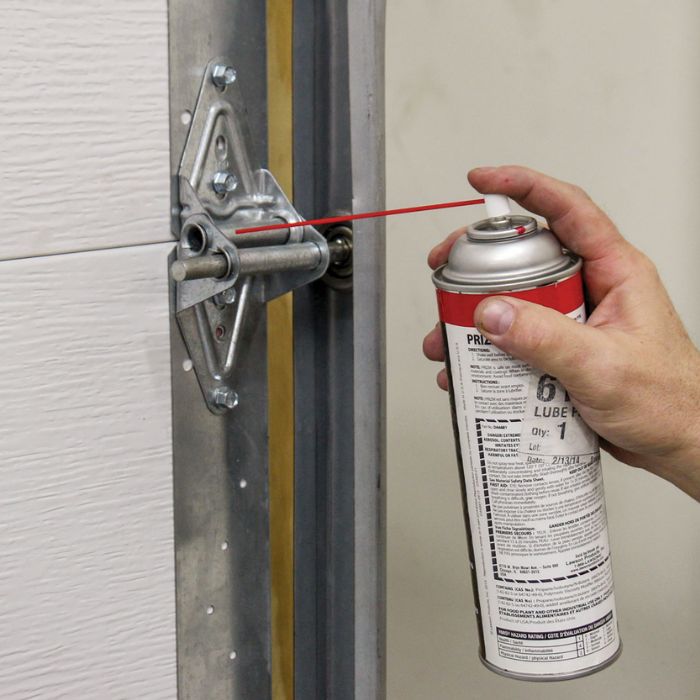 Garage Door Maintenance
Maintenance is essential to extend the lifetime of your garage door. We suggest hiring a professional for maintenance services every year.
Cables and Tracks
Cables and tracks are responsible for balancing the weight of your garage door and helping it move up and down. Both of these components are essential for smooth operation. You should call a professional to inspect your cables and tracks each year.
Your garage door is more intricate than you may have realized. Your opening system is made up of multiple components, including the springs, cables, drums, tracks, and rollers. Each component has to work perfectly, or else the entire system will suffer. One small problem could turn into a major catastrophe if left unaddressed. 
Because each part of your garage door opening system needs to function correctly, installation is not a DIY project. If even one part is off, you will start to experience issues. Thus, you should take advantage of our professional garage door installation services. We will make sure each part is placed exactly where it needs to go!
Automatic Garage Door Repair Houston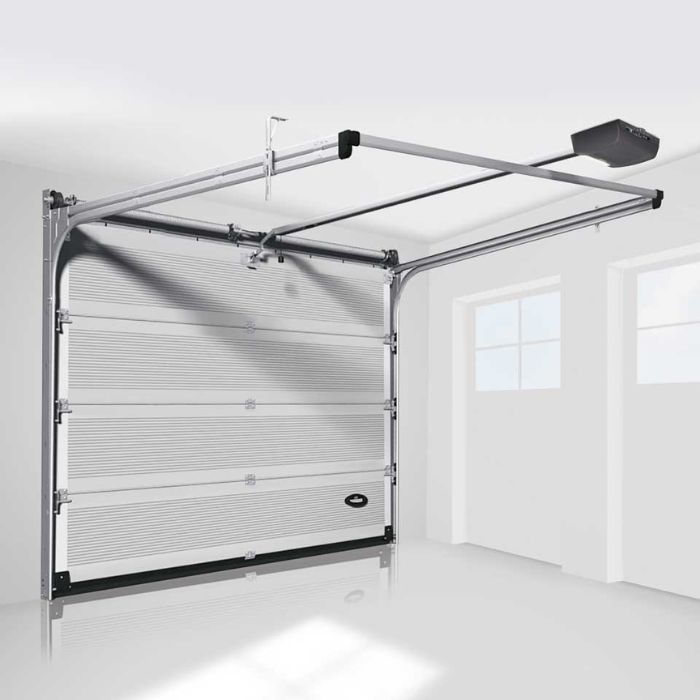 Do you remember the last time that you got service for your automatic garage door? If you can't remember, it's been too long. Likely, that's why you're running into repair needs now. As we mentioned above, your garage door needs regular maintenance for each part of the opening system, or else it will cause strain.  
However, there are other reasons you may need garage door repairs. Your garage door may have started to reach the end of its life. Inclement weather could have caused moisture damage. Or perhaps you have a rodent infestation, and they have started to chew on the wiring for your garage door. Whatever the issue is, we can assist you.
Carriage Style Garage Doors
Choosing the right garage door for your home can be difficult. You want the perfect blend of functional and attractive. Garage doors make up a large portion of your home's exterior, so you certainly don't want to purchase something that doesn't increase curb appeal. On the other hand, you shouldn't choose a door based on appearance alone. Carriage style garage doors are an excellent choice for those looking for the perfect balance between both attributes. 
Of all the garage door styles out there, carriage style garage doors stand out above the rest. These doors are elegant and appealing, and they are sure to beautify the exterior of your home. However, carriage style garage doors do not blend well with modern or contemporary homes. You should have a rustic or vintage exterior to get the most out of these garage doors.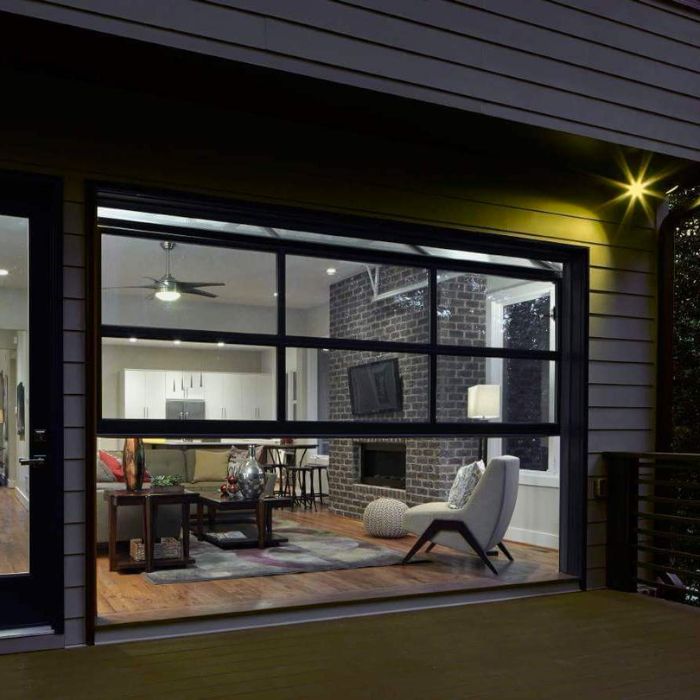 Glass is not the most common garage door material out there. However, it is gaining popularity. This material has unprecedented beauty. Glass reflects rather than absorbs light, which makes any space it is installed in feel bigger and brighter. It gives your garage a contemporary or modern look. 
Not every garage is well-suited for glass, but it is an excellent option for those who like it. The main problem with glass is that it allows people to see into your space. If you have expensive tools or vehicles stored in your garage, glass might not be the best choice, lest a burglar catches a glance of your valuables and chooses to break in. If you do not store valuables in your garage, glass is a perfectly viable option.
Steel is an excellent material for garage doors. It is extremely durable and holds up well in many different kinds of weather conditions. Despite snow, hail, and rain, steel will continue looking its best. This material is also extremely versatile. You can get many different styles and colors when you choose a steel garage door. 
If you want a door that is low-maintenance and will last you for several decades, we suggest steel. You won't regret choosing this material above the rest. It will serve you well for the entire lifespan of your garage door, especially if you make sure you get regular repairs and maintenance when necessary.
Overhead Garage Door Repair Houston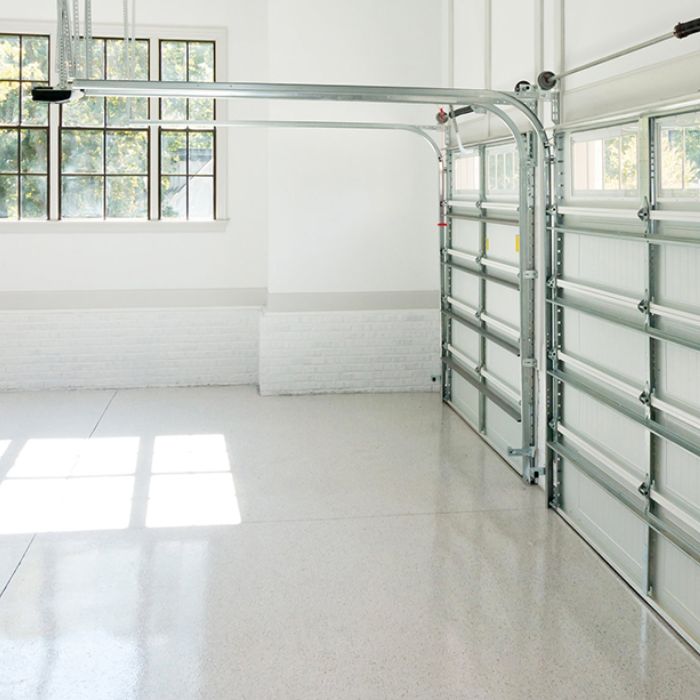 There are many different types of garage doors. Some move to the side, others open outward, and some roll upward. Overhead garage doors rise upward, making them an easy and convenient option. This is one of the most popular types of garage doors, meaning it is easy to find a professional for your installation, maintenance, and repair needs. 
Our team is here to help you whenever you need assistance with your overhead garage door. After all, we're called Overhead Garage Door Repair Houston for a reason. This is one of our specialties. You won't regret choosing us and our high-quality services! Contact us today!
Do you find it satisfying when someone rolls up a rug and makes a perfect tube? If so, you'll love having a roll up garage door. As the name implies, roll up garage doors, well, well roll up when you open them. These are commonly found on commercial properties, but there's no reason residents can't enjoy them as well. 
We provide many different services for roll up garage doors, including maintenance, repairs, and installation. Whatever your needs are, we are confident that we can assist you. If you are in need of garage door services today, don't hesitate to reach out to our team. We are here for our local community. Contact us today! 
Frequently Asked Questions
Can I DIY garage door installation?
No, that is not advised. You shouldn't try to install your garage door yourself, lest you suffer an injury or fail to assemble your opening system correctly.
Should I lubricate my garage door rollers?
Yes, absolutely. Lubricating your garage door rollers will help them move along the track smoothly. Just don't overdo it. Use only a small amount every few months.
How often should I get garage door maintenance?
You should get garage door maintenance every year. This helps ensure you will not have to pay for costly repairs in the future.
Should I be worried if my garage door makes strange noises?
Your garage door is naturally noisy. However, if you notice any new sounds, such as screeching, you should be concerned. It's best to call a professional to check the problem out.
How can I test my automatic reversal system?
Your automatic reversal system is an important safety feature, and you should check it every few months. To do so, simply place a small object in the path of the garage door and attempt to close it. If your door reverses instantly upon making contact with the object, then the automatic reversal system is working.